Hello Tenants...
Our landlords & tenants trust & recommend us
At Extra Mile Property Solutions, we know that it's important that we're here when you need us. We provide prompt responses to questions and issues and offer online maintenance trouble-shooting and reporting, with one of the team at the end of the phone 24/7/365 in the event of an emergency.
Rent with us for a friendly, professional service
– always.
View properties
Hassle-free renting
Insured, accredited agent
with 24/7 support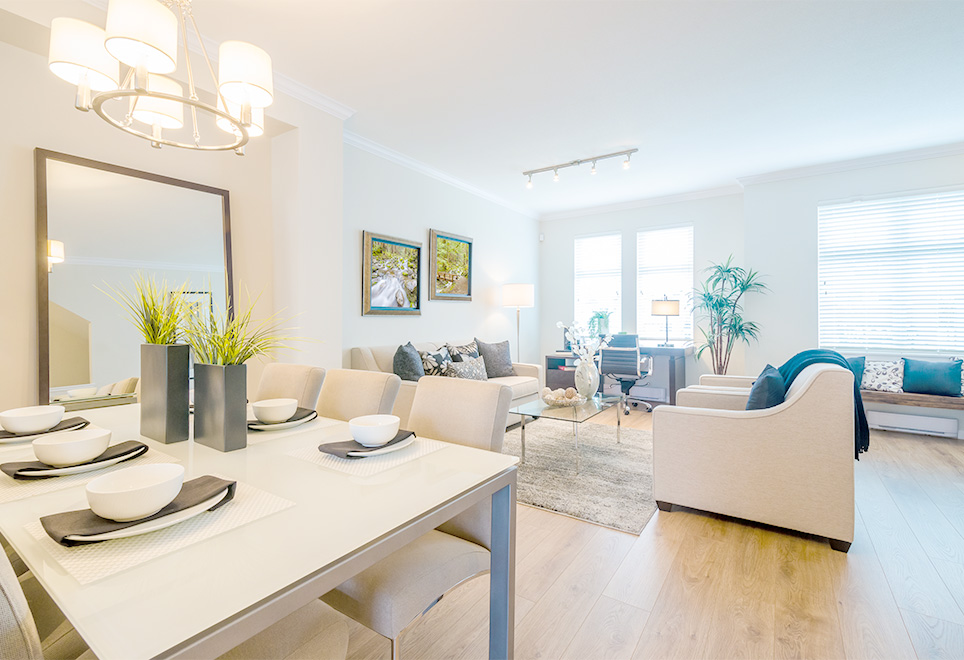 Insured
& fully accredited
letting agent
Hassle-free
renting with 24/7 emergency support
Why Extra Mile Property Solutions?
Simple, quality service, guaranteed
We shape our service to suit you
We don't just work the standard 9 till 5 so that we can offer appointments at times that fit around your other commitments.
Free reference
If you decide to move on and need a reference we will provide a response to your new agent or landlord's referencing questions without charge.
Member of Safe Deposits Scotland
All tenancy deposits are securely held and protected by Safe Deposits Scotland. At the end of the tenancy, you can review and feed back on any proposed deductions and an impartial adjudicator will ensure that any disputes about the return of the deposit are resolved quickly and fairly.
No illegal tenant fees
No agent fees to view a property or enter into a tenancy agreement and no tenancy renewal fees.
Landlord Accreditation Scotland member
Promoting best practice in property management.
It's as easy as 1,2,3...
Renting a property is simple with EMPS:
1Find a property, express your interest
& arrange a 'viewing' Once you've found a property that you like on our properties page or through a third party property portal, contact us to express your interest.

We will ask you to provide us with information on who would live at the property, and the circumstances of those who will be named on the lease so that we can assess if you might (this does not provide any guarantee) pass our credit and reference checks.

We offer virtual viewings and, where necessary, in-person viewings. Any in-person viewings will be conducted in line with Scottish Government guidance on home moves during the Coronavirus crisis. 2Apply, undergo checks and make advance payment If you would like to rent one of our properties you must complete our application process and, ahead of the start of the tenancy, make payment of rent in advance and tenancy deposit.

The rent and deposit amounts will vary by property and will be clearly communicated to you in advance. These amounts are refunded if a tenancy does not proceed for any reason. All tenants and any guarantors must undergo and pass our credit and reference checks before any lease will be offered. 3Complete the documentation & move in Once the required checks and payments are complete will we make arrangements with you for signing of the lease (this can be done electronically) and other tenancy documentation and move in.
EXCEPTIONAL COMPANY
TO WORK WITH
I had a wonderful experience letting a flat from EML
during the past 2+ years. My letting agent,
Chris, was fantastic. His customer service skills are
unparalleled & I always felt like he had my best interest
at heart. The flat itself was lovely & well taken care of,
but whenever as issue arose, Chris was on it right away.
Corey Williams, Tenant
Report maintenance
EXISTING TENANTS: INFORMATION
Maintenance & repairs
Non-emergency
Report non-emergency (see below for details of what constitutes an emergency) maintenance and repair issues via our maintenance and issue reporting system. A link to the system is provided below. Provide as much information as possible relating to the issue/fault and photos, where appropriate. Also make sure that you include the property address, your name and contact telephone number.

A property manager will contact you to advise what will be done in relation to the issue and, where relevant, provide details of the assigned contractor and estimated timeframe for their visit.

Report maintenance
Emergency
What is an emergency?
An emergency is any situation that could cause harm to you or others and/or could cause damage to the property or other properties if not dealt with immediately. In the event of an emergency relating to your rental property please contact your property manager or the relevant service (see details below) immediately. We are concerned first and foremost for your safely so please do not do anything that could put you or others at risk. Only if it is safe to do so, please take appropriate action to prevent or limit any damage to your property and/or that of the landlord and others.
Emergency situations include, but are not limited to
No heating or hot water if there is a vulnerable person in the property.
Gas or carbon monoxide leak.
Water leak.
Blocked toilet if there is no other toilet in the property. Toilet flush not working is not an emergency – a bucket of water can been poured down the toilet to act as a temporary flush.
Sewage coming up through the drains.
Broken lock, door or window if the property is not secure as a result.
The following situations do not constitute an emergency
No heating or hot water, unless there is a vulnerable person in the property.
Getting locked out, unless a vulnerable person is locked in, an appliance that could cause fire has been left on, or taps have been left on and may cause a bath/sink/similar to overflow.
Toilet flush not working – a bucket of water can been poured down the toilet to act as a temporary flush. A blocked toilet, where there is no other toilet in the property, is considered to be an emergency.
Appliance not working unless there is a leak of gas or fumes or an immediate risk to health and safety.
Shower not working.
Low water pressure.
Useful numbers
Emergency services: 999
Police local: 0845 600 5702 (non emergency)
Gas emergency: 0800 111999 (report a suspected gas or carbon monoxide leak; 24-hour line)
Water supply: 08457 420 420 (services provided by Scottish Water)
Water entering your home from a neighbouring property with no answer from property occupiers:
Dundee Council: 01382 436 260 (24-hour)
Edinburgh Council: 0131 311 3131 (24-hour)
Fife Council: 0845 600 5702 (24-hour)
Glasgow Council: 0141 287 2000 or 0845 270 1558 (24-hour)
West Lothian Council: (24-hour): 01506 280 000
We endeavour to keep these numbers up to date but in the event that they no longer work, please perform an internet search or call a directory enquiries service line for the new number.

Important notes for tenants
If the required repair is a result of tenant negligence or damage you will be required to pay for the full costs of repair.
If a tenant calls a contractor outside of normal working hours for a required repair, and it is not an emergency situation, the tenant will be charged any additional costs incurred for the emergency call out.
Gas and carbon monoxide
If you smell gas or think that you may have a gas leak or a carbon monoxide leak, call the National Grid Gas Emergency Service immediately on 0800 111 999 (24-hour emergency line). If using a mobile or cordless phone, leave the property before making the call.
Open windows and doors to let air in, make sure all gas appliances are turned off and turn the gas off at the mains, if possible. Evacuate the property until it has been confirmed as safe by the National Grid Emergency Service.

Do not turn lights on or off or use other electrical switches or appliances as this could trigger an explosion.
Do not smoke, light a match or any other naked flame.
Do not try to investigate or fix the problem.

You must also report this matter to Extra Mile Property Solutions by email – you do not need to call as the National Grid Emergency team will deal with the initial emergency but Extra Mile Property Solutions need to know that this happened and will deal with any required follow up.
Water leak
As soon as you become aware of a water leak:
1. If possible, identify the source of leak.

2. Try to stop the leak:

• If the leak is coming from your home, turn off the water at the mains, and any electrical switches or items nearby. Call your property manager on the mobile number provided at check in. Do not turn the water back on or use any electrical items that may have been affected by the leak until instructed to do so by your property manager or one of our qualified tradespeople.

• If the leak is coming from a neighbouring property, contact the occupier (knock on the door!) and inform them that water is ingressing from their property into your home and ask them to turn their water off at the mains and call a plumber. Report the event to Extra Mile Property Solutions by email.
If the property is vacant or your neighbour is not responding call the Council (see Useful numbers above) and inform them of the situation – the Council's emergency environmental officers can visit to turn off the water to the property from where the leak is thought to be coming from. Report the event to Extra Mile Property Solutions by email.

• If the leak is coming from the exterior of the property or unknown source, go to step 3.

3. If there is a drip or stream of water, place a bucket/similar vessel beneath the drip/stream to limit any damage and/or spread. Remove any items from the path of the water and if possible and safe do so, clean up any water from the floor, furniture, etc.

4. Contact your property manager immediately on the mobile number provided at check in.
Water supply
If you experience issues with the supply of the water to the property, call Scottish Water on 0845 600 8855.
Electrical fault
Check fuses have not blown or circuit breakers are switched on. Do not attempt or undertake any repairs. If you have any problems with the supply of the electricity coming into the Property, call Scottish Power on 0845 27 27 999.

Please note that it is the tenant's reasonability to replace light bulbs, batteries for smoke and carbon monoxide alarms and extractor fan filters.
Fire
In the event of a fire evacuate the property immediately, call the emergency services on 999 and ask for the Fire Brigade. Call your property manager on the mobile number provided at check in as soon as you are able to.